interior 5

interior 5



The choir-screen
The north aisle, fitted out for cultural happenings, is secluded by the choir-screen. Most
probably this partition has originally screened the choir that was connected to the nave. On the cornice one can find the year 1572 as well as the inscription:
" 't misbruyck in Gods kerck allengskens ingecomen is alhier wederom anno 1572 afgenomen".
(roughly meaning: "the abuses which have gradually crept into this church, have again diminished here after the year 1572").

The use of the church
The Reformed-Calvinist Church community hold their divine services in the St. Boniface church.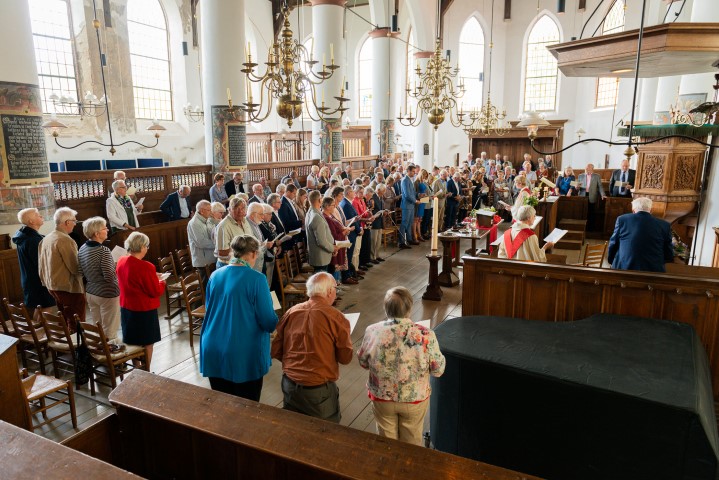 Sunday afternoon services, prayer-services and the like are performed in the chapel behind the special pew. This enclosed space also serves as an area for meditation.
In the north aisle concerts and stageperformances are regularly organized.
During the spring- and summer season a series of organ concerts are given. Art exhibitions are regularly displayed in the church.

terug