interior 1
interior 1
The nave is the heart of the church.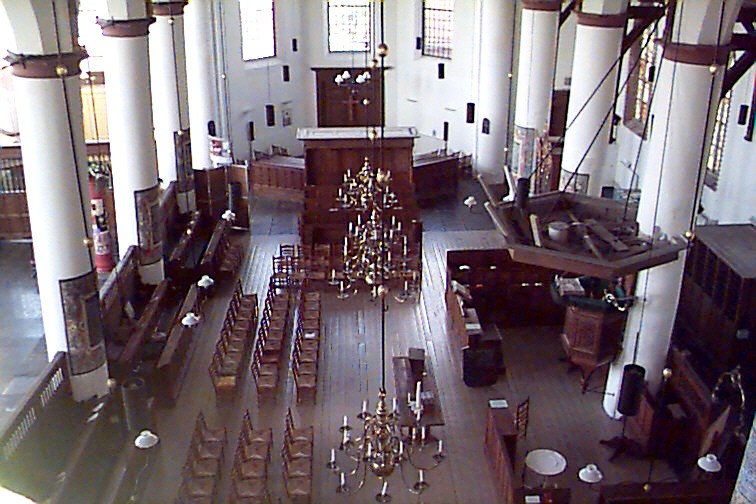 Services are performed in this area in which one also finds both organs as well as the historical furniture.
The Baptistry Garden.
The Baptistry Garden is the central area around the pulpit and is surrounded by the baptistery-
screen. The pulpit dates from approximately 1560, the stairs probably from 17th century.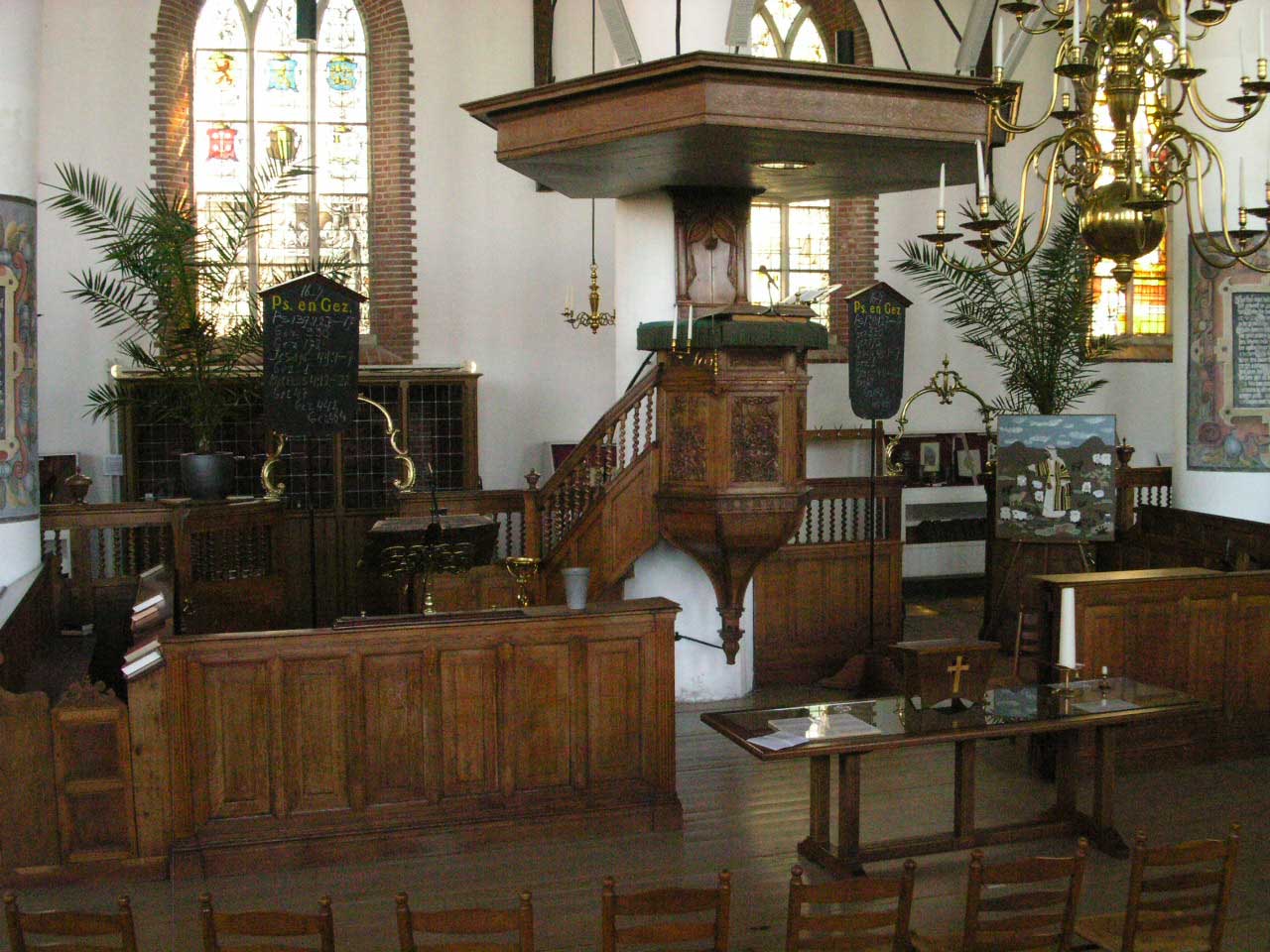 The large wooden panels depict the history of Judith and Holofernes, according to the apocryphal book of Judith.
On the small door: the imprisonment of Achior; on the other panels subsequently: the meal, the murder of Holofernes and the pursuit of the Assyrian troops.
A copper hour-glass container is mounted on the bannisters which served to verify the time of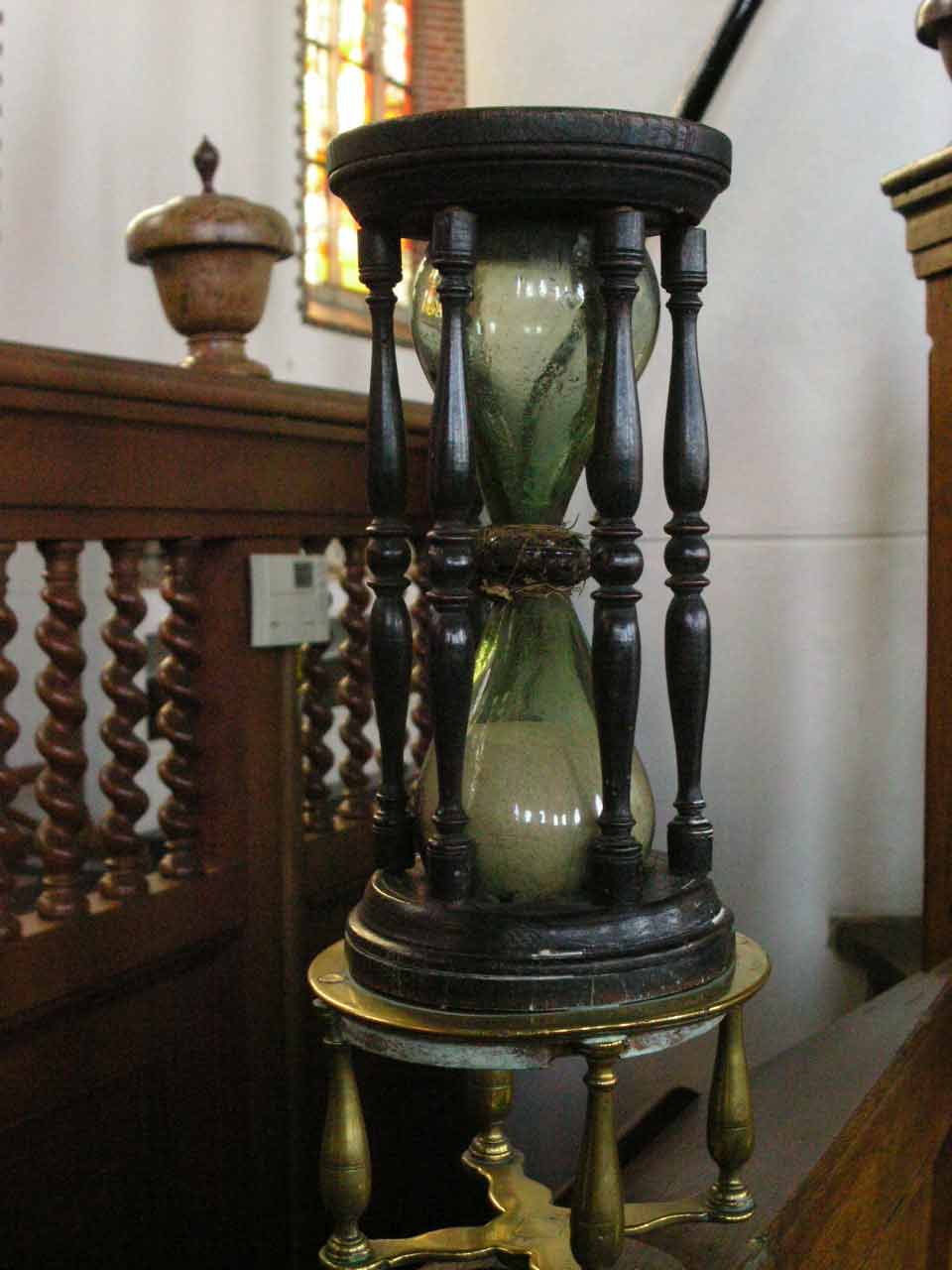 the minister's sermons; this container dates from the 17th century similar to the baptismal-font and the lecterns. The baptistry-arches, showing the coat of arms of Medemblik, form the entrance to the Baptistry Garden at the southside and date from the late 18th Century.
The entrance on the northside has been created during the latest renovation for the purpose of enlarging the space available for the services in the church.
terug